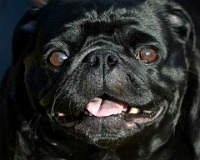 Paws & Claws Pet Sitting is a full service pet sitting company established in 2001 based on the idea of knowledgeable, compassionate pet care. We offer professional yet loving care to a wide variety of pets. Our dedicated, experienced sitters are committed to providing exceptional care for your pets in your home. We pride ourselves on building long lasting relationships with the people and pets that we serve. We understand how important your pets are to you, and we take the responsibility of caring for them seriously. We would be honored to be your pet sitting service of choice. Contact us today for your free consultation.
At Paws & Claws we believe in providing exceptional service. At your free consultation we will ask for a detailed background on each of your pets in order to provide the best care for them. We will compile thorough instructions, and follow them down to the details. The safety and security of your pets and home is a top priority for us. All of your information will be kept secure and confidential. We pride ourselves on our caution in ensuring your pets safety. All of our sitters are pet first aid certified through the American Red Cross and have the experience necessary to care for your senior or special needs pets. Our sitters are competent, courteous, and thorough. Check out our client testimonials.
We strive to exceed your expectations and also provide you with peace of mind while you are away. We offer email or voice mail updates in addition to a note left upon your return. Our services are convenient for you, once you are an established client our services are just a phone call or click away. We provide additional home care services at no additional cost. We can even pick up pet supplies or take your pet to their scheduled grooming or vet appointment at your request. Find out how nice it is to come home with everything taken care of when you use our services!