Having Paws & Claws care for our pets allows us to have relaxing trips. It is obvious that they take great pride in their work. We can always tell that our pets have enjoyed exercise, love, and attention while we are gone. They don't even seem to notice that we have been away! Not only are our animals well cared for, our home is too. It is very easy to come home and find everything well take care of and our dogs and guinea pig happy. We have the utmost confidence in Paws & Claws, and would have no hesitation in recommending them to others who are looking for the best care for their pets.
-Pat and Anne
My dogs love Christy! She is such a help with Maddie and Molly, training and playing with them like they are her own while I am at work. Paws & Claws has made a huge difference in my daily life.
-Teresa
Paws & Claws does a wonderful job caring for my Prince. He is very picky and turns his nose up at most people, but he absolutely loves his pet sitter! He is always happy and well cared for when I return home.
-Diane
Finding Paws & Claws has been a godsend. I have a very large pet household including several pets that require medication. I have used their services for 3 years now, and I would not trust anyone else with my babies care. My instructions are always followed exactly, and everything is immaculate when I come home. Their sitters go above and beyond, and exceed even my expectations!
-Lynn
Christy has been pet-sitting for our dog Jasmine for 2 ½ years. Jasmine was our first "child" and we really think of her more as a member of our family than a dog. Jasmine is almost 11 years old and we would not trust her care to just anyone. From the moment Christy entered my house and interacted with Jasmine, I could tell that she cares greatly for animals. Jasmine loves Christy and looks forward to her visits. We travel several times a year, and I am always comfortable leaving Jasmine in the care of Paws & Claws.
Paws & Claws is extremely reliable and organized in their bookings and always confirms when they will be sitting for us. Their sitters are also conscientious and trustworthy with my house and alarm system. I know that as they are in and out of my house they will notice anything unusual, and will handle it in a responsible way. Paws & Claws realizes that for your pet to be safe in your house, they must also keep your house safe.
I have also been impressed by their sitters' professionalism. They do not consider their pet-sitting job done until they know we are home and Jasmine is under our care. My sitter always leaves me a note about Jasmine so that I know how she fared while we were away. My housekeeper, neighbors and occasionally house guests have interacted with Christy and her sitters and all have been complimentary of them. It is truly a blessing to be able to leave town knowing that Paws & Claws will take great care of Jasmine and our home.
- Janice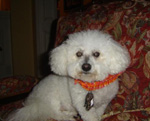 In February 2007 I moved back to Huntsville after having been gone for 12 years. Finding a new caregiver for my beloved extended family is always a very stressful time since one basically turns over house and home to a stranger. My biggest stumbling block was that I moved back with 14 rescues – 5 dogs (a retired Greyhound, a Dalmatian, and 3 long haired Chihuahuas), 5 cats, and 4 birds (2 Senegal Parrots, 1 African Gray, and 1 Lovebird). All 5 of my dogs are on different diets, including Sassy who has to eat 3 small meals per day, upright, no bowl on the ground. In addition, 2 of my dogs and 1of my parrots require different medications twice a day. All the birds need fresh fruit and vegetables cut up size appropriate daily as well as their pellet or seed diets. As you can see, we bring a whole new element to "pet care".
My first meeting with Christy was very informative. She was very professional and had a calm, peaceful energy about her. I always watch my animals very closely when interviewing caregivers. I find they "know" when a true animal lover is in their midst. At that very first meeting I asked Christy to give one of my parrots, Petie, his medications and was floored when he allowed her to administer them without balking or biting. I knew then we had a "good one." My Greyhound Coal nuzzled her and rubbed his head in her lap…very unusual for him and everyone seemed to really "like her." So it was my pets and not necessarily me who chose her to take care of them as their second mom in my absence.
I have used Paws & Claws several times and will use them again this Christmas when I go to France. I am traveling with the assurance that my family will be taken care of in the best possible manner by someone who really cares, and isn't in it just for the money. I also know that if necessary they will take them to the vet since this did happen on one of my trips and they were quick to take care of the problem. It is also a great benefit that their sitters are pet aid certified since they are the first responder to any emergency. It is also so convenient that they take care of all the little house sitting jobs that still need to be taken care of when we are away.
I know that if you use Paws & Claws you will be very pleased, and your animals will have the best care available. This peace of mind will make your trip even more enjoyable. Don't hesitate to ask for their references, they have them and I am one of them!
- Barbara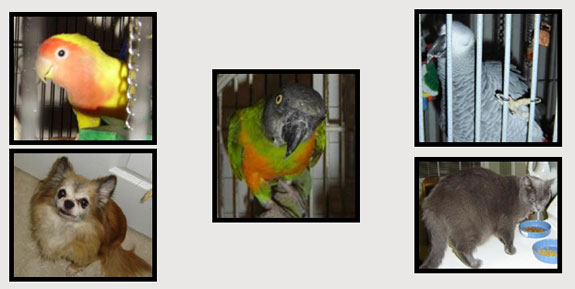 Paws & Claws is the best! I don't know what I would do without them. They provide dog walking for my 2 dogs Bailey and Scooby while I work as well as care for them when I go out of town. Bailey and Scooby are very high energy dogs and used to be destructive before I hired Paws & Claws to walk them each day. Now they are so much calmer when I come home in the evenings. Dog walking from Paws & Claws is great!
-Karen
Thank you so much for taking care of Baxter. The plants and the house look wonderful too. It is such a great feeling to know everything will be taken care of while we are gone.
-Tim and Elizabeth
Paws & Claws Pet Sitting is wonderful! I can enjoy my vacation knowing my pets are in such good hands.
-Caroline